About Advance the Faith Academy
Thank you for visiting us!
Advance the Faith Academy is the product of years of serving on staff and as volunteers in church discipleship for student, college, young professional and adult programs. With over 20 years of combined experience, we found that people often walk away from things they don't understand. The vision behind the Academy is to provide a dedicated mentor to every person, no matter where they are in their faith journey (including those who are just seeking answers to some of life's big questions). Just like the Ethiopian in Acts 8:31 who said, "How can I [understand] unless someone explains it to me?", Advance the Faith Academy provides a safe place for questions and encouragement to find answers in Scripture.
This mentoring program is designed to help you grow in knowledge of God and Scripture and to apply Christian principles to leadership roles in schools, communities, work places and abroad. Some mentorships naturally grow into biblical friendships that invest in one another and walk through some of life's big decisions and transitions. Ultimately, we would love to see you grow to become a mentor and help others in their faith journey.
If you have questions that are not covered in the FAQ section, we hope you will reach our and let us help you find out if Advance the Faith Academy is the right program for you.
Blessings!
Terry & Jennifer Hand
co-Founders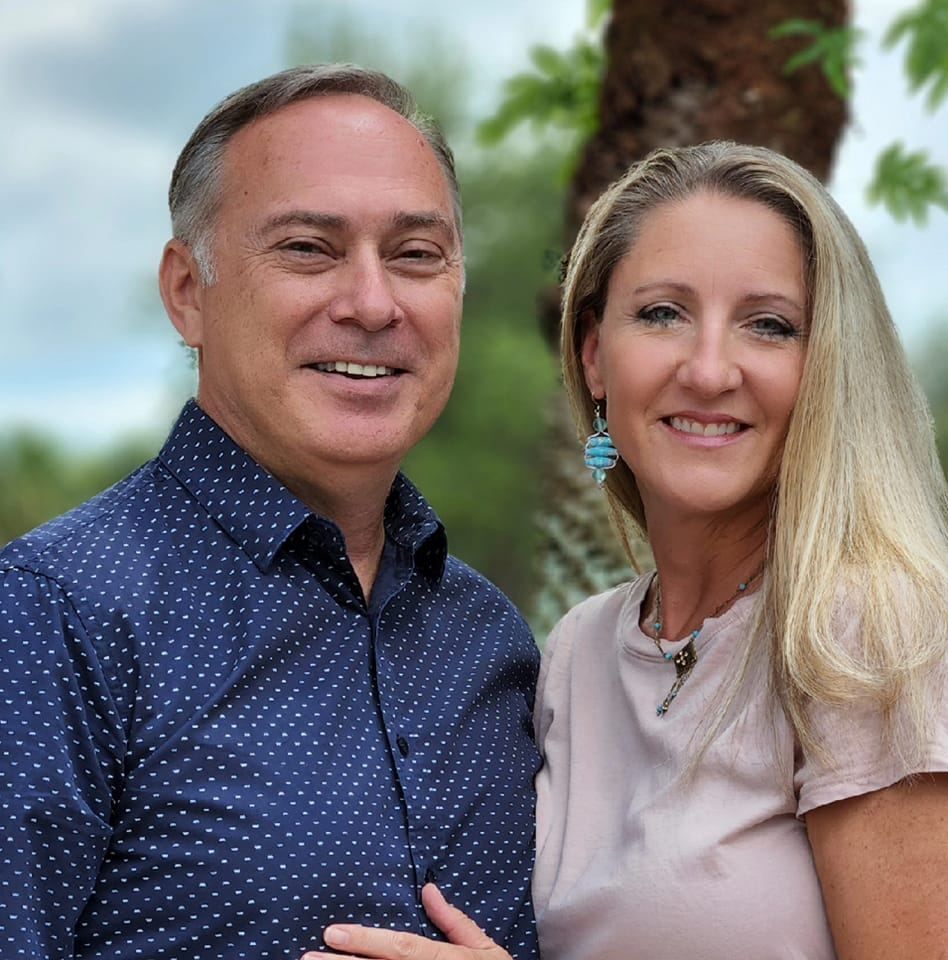 Meet Our Team!
A perfect blend of mission, passion and education.
Our leadership team also takes part in content creation.
TERRY HAND
Founder
Terry is a native of Indiana and is a graduate of the University of Illinois. He currently resides in Naples, FL, where he and Jenn run a nonprofit to advance the Kingdom and raise support for children's homes in the Bahamas and Haiti. He has worked as a Youth Director, Adult Discipleship Director and Mission Director in local churches and has a passion about educating youth & young adults.
JENNIFER HAND
Co-Founder
Jennifer is a native of Texas and has resided in Naples, FL for the past 20 years. She is a Certified Master Mental Health Coach & Professional Life Coach. She has worked as a church administrator for 10 years prior to stepping into full-time mission work with Advance the Faith. She loves investing in future generations and showing the love of Christ to vulnerable children everywhere.
SAGE BOYSEN
Director of Empowered Education
Sage Boysen currently lives in Naples, FL with her lab-mix, Bentley. She graduated form FGCU in 2015 with a BA in Elementary Education. She has a heart to care for orphans & vulnerable children and has served in two different countries with Advance the Faith since 2011.


REBECCA CLARK
Director of Connections
Rebecca recently received her Master's in Divinity from Southeastern University. She helps create dynamic content for the academy, As our Director of Connections, Rebecca works with Universities, organizations, and churches to make discipleship and serving accessible to everyone.
Additional Mentors!
Caroline
Caroline has been a mentor with Advance the Faith Academy since 2023. Caroline is from the Bahamas and enjoys traveling, collecting souvenirs, and serving others.
Caroline is excited to begin working closely with mentees.

Christal

Christal has been mentoring since 2022. She lives in Naples, FL and works as a biologist. Her hobbies include paddle boarding, hiking, and scuba diving.
"I feel like I grow in my faith as much as my mentee does."
Deanna
Empty space, drag to resize
Deanna has been a mentor since 2019. She has an MBA from Liberty University and enjoys studying scripture.
"Mentoring allows me to develop lifelong friendships with my mentees and the staff at Advance the Faith"


Margie
Margie has been mentoring since 2022. She lives part time in Ohio and part time in Naples, FL. Margie taught first grade for many years and enjoys gardening, reading, and baking.
"Mentoring helps me grow spiritually as well as helping someone else grow their faith."
Serena

Serena has been mentoring with Advance the Faith Academy since 2019. She is a mom and nurse and enjoys spending time with friends/families and traveling.
"Your mentor cares about you personally and invest in your life by building a trusting relationship."
Tom
Empty space, drag to resize
Tom has been mentoring since 2019. He has a degree from University of Florida and currently works as a Real Estate Appraiser. He enjoys bible study and cooking.
"It's very rewarding being able to form a relationship that may influence the life of a young person."


More Mentors!
Created with